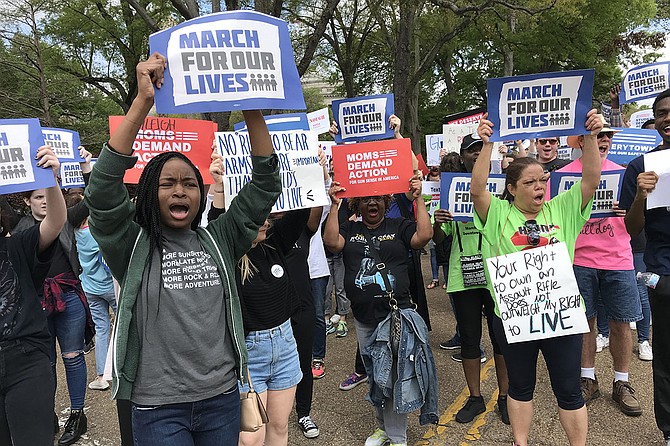 The survivors of the Parkland, Fla., shooting are touring the United States in a "March For Our Lives: The Road to Change" tour. They will be in Jackson on Aug. 2. Pictured here are local teenagers from an earlier march against gun violence.
Stories this photo appears in: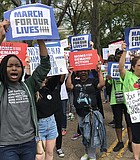 City & County
On Feb. 18, a gunman killed 17 students and staff, and injured 17 more at Marjory Stoneman Douglas High School in Parkland, Fla. The students who survived, and then formed ...