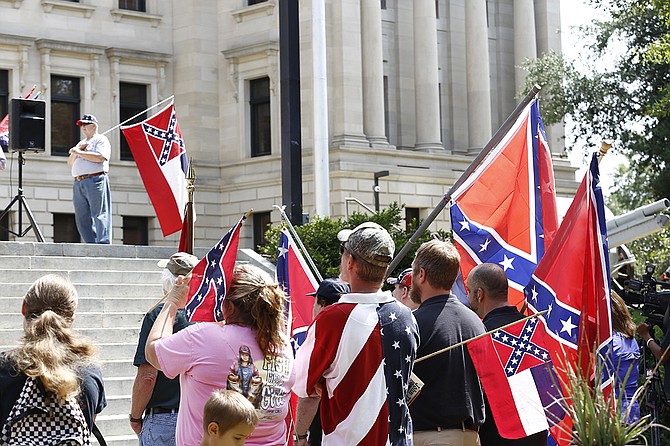 Mississippians supporting the state flag rallied outside the Capitol a month after Dylann Roof, a white supremacist, murdered nine African Americans in South Carolina. Investigators found pictures of him holding a rebel flag.
Stories this photo appears in: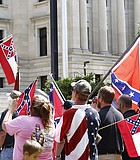 Civil Rights
Pressure to change the Mississippi state flag has intensified since shocking images emerged of torch-wielding white supremacists in Charlottesville, Va., marching to protect symbols honoring the Confederacy—a weekend rally that ...