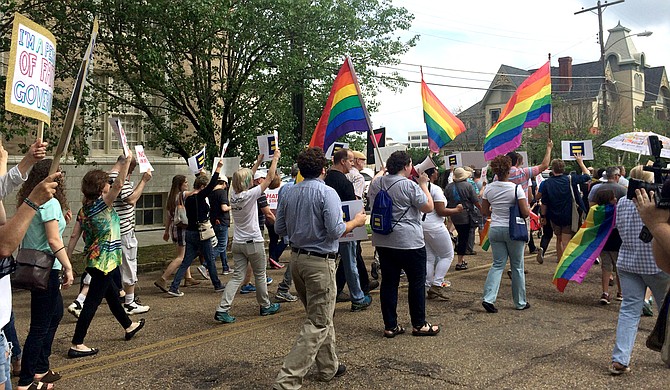 Protesters rally in downtown Jackson on May 1, 2016, calling on Gov. Phil Bryant to repeal House Bill 1523. He did not comply, however.
Stories this photo appears in:
LGBT
The "Protecting Freedom of Conscience from Government Discrimination Act" will become state law on Tuesday, Oct. 10, after the 5th U.S. Circuit Court of Appeals denied attorneys' request to prevent ...