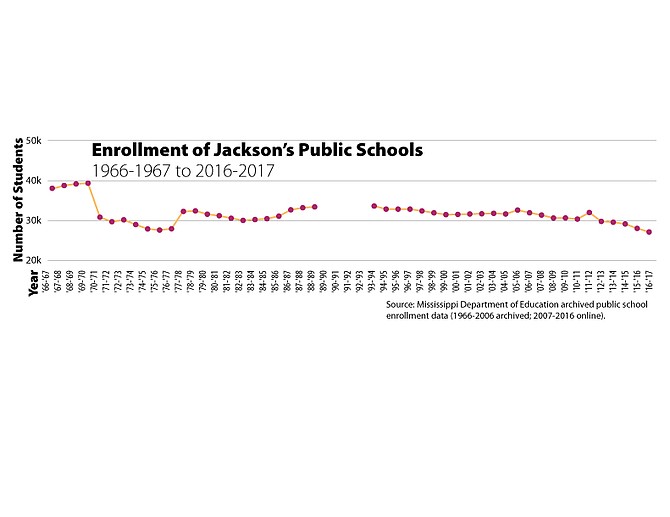 Source: Mississippi Department of Education archived public school enrollment data (1966-2006 archived; 2007-2016 online). *Enrollment for individual school districts was not available in archives for 1989-1993.
Stories this photo appears in: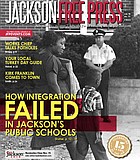 Civil Rights
Jackson's public schools, like the majority in the state, remained solidly separate and unequal in the 1950s and 1960s despite the ruling in the Brown v. Topeka Board of Education ...