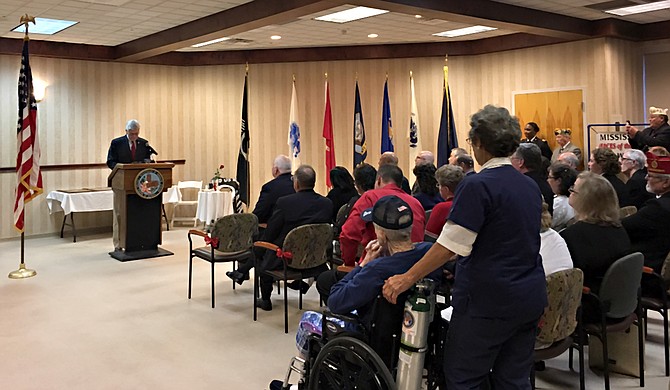 Gov. Phil Bryant addressed a room full of veterans to commemorate Veterans Day on Thursday, Nov. 9.
Stories this photo appears in: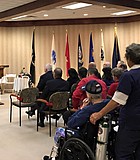 Politics
Soldiers and military personnel from almost every U.S. conflict in the last 70 years packed into a small auditorium in the G.V. Sonny Montgomery Medical Center on Thursday, Nov. 9, ...