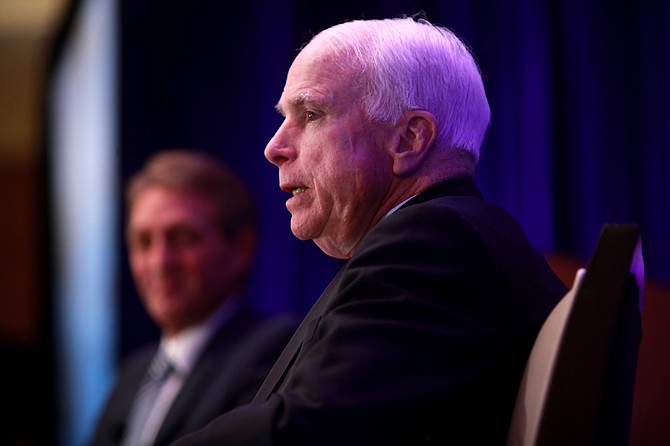 The "skinny repeal" bill—erasing several parts of President Barack Obama's law—was rejected just before 2 a.m. EST on a vote of 51-49. All Democrats were joined by GOP Sens. Susan Collins of Maine, Lisa Murkowski of Alaska and the ailing John McCain (pictured). Photo courtesy Flickr/Gage Skidmore
Stories this photo appears in: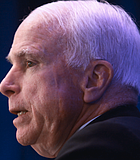 Health Care
Republican finger-pointing commenced after the Senate's dark-of-night defeat of the GOP's flagship effort to repeal much of the Obama health care law in a startling vote that dealt a blistering ...