Diane Derzis is the owner of the lone Mississippi abortion clinic, Jackson Women's Health Organization, which does abortions up to 15 weeks' gestation. She said the state is inviting another expensive lawsuit by trying to ban a commonly used abortion method.
Stories this photo appears in: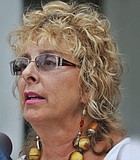 Politics
Mississippi legislators are on track to produce dozens of new state laws. And, as in years past, they're probably creating plenty of work for attorneys.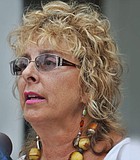 National
Abortion opponents in Mississippi, West Virginia and several other states are filing bills to ban an abortion procedure commonly used in the second trimester that opponents describe as dismembering a ...