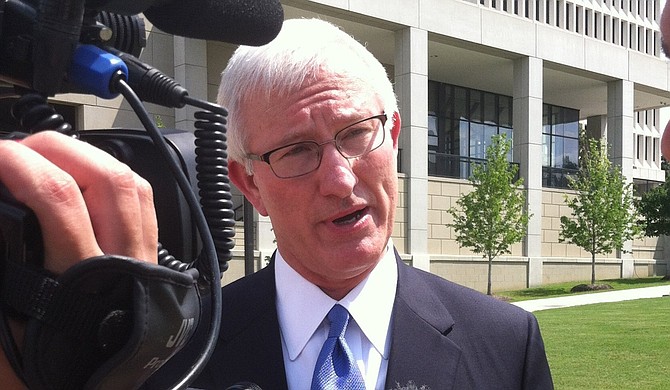 Former Gov. Ronnie Musgrove created a commission that suggested the 2001 flag referendum vote because the Legislature would not change the flag on their own. Mississippians voted to keep the flag in 2001. His successor, Gov. Haley Barbour, campaigned against him because he supported changing the flag. Amile Wilson/File Photo
Stories this photo appears in:

Civil Rights
Kitsaa Stevens is arguably one of the more passionate defenders of the current Mississippi state flag, which has included the most notorious Confederate battle emblem in its canton since 1894.