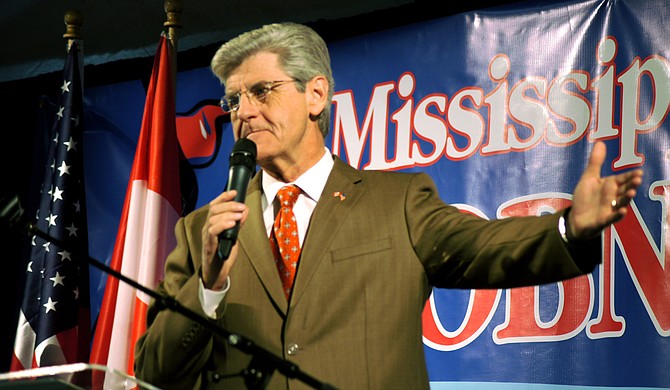 Speaking at the 2012 Mississippi Economic Council's annual Hobnob event, Gov. Phil Bryant touted international trade with Canada and charter-school legislation, which passed a year later.
Stories this photo appears in: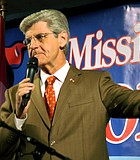 Cover
The running joke in Jackson political circles is that Phil Bryant is just three handshakes away from being a Hinds County sheriff's deputy.