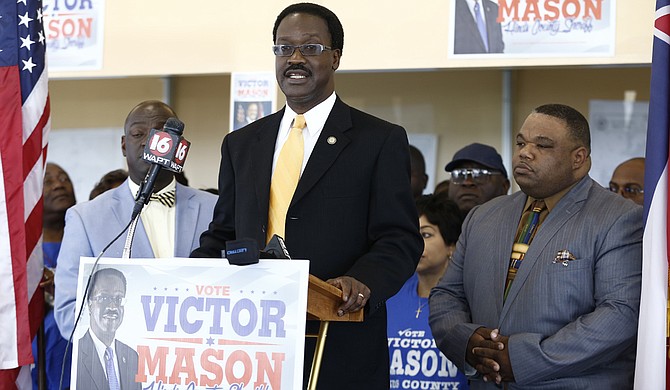 Victor Mason, former gang-unit leader of the Jackson Police Department and a former Hinds County deputy (and a close friend of former Mayor Frank Melton) said he wants to bring back mentorship programs to help the youth.
Stories this photo appears in: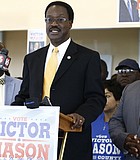 Politics
We'll be live-blogging election results as they come in all night for the 2015 state primaries. Follow us here and in social media!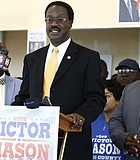 Cover
The biggest obstacle between Sheriff Tyrone Lewis and a second term is Victor Mason, a former Jackson police lieutenant, who has followed jail developments closely.