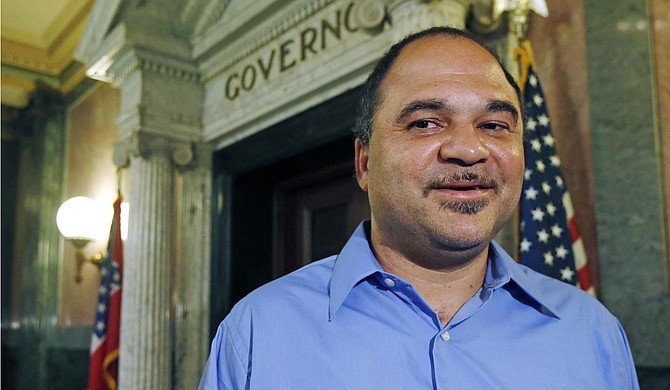 Robert Gray, a truck driver from Terry, won 51 percent of votes in the Democratic primary for governor on Aug. 4. The certified results will not be announced until later this week, but party officials say Gray, 46, will have
their full support in his race against Gov. Phil Bryant, a Republican. Photo courtesy AP/Rogelio V Solis
Stories this photo appears in:
Cover
It was not until 7:36 on the morning of Aug. 5 that anyone found out what Robert Gray looked like, much less how he wound up being the Democratic Party's ...