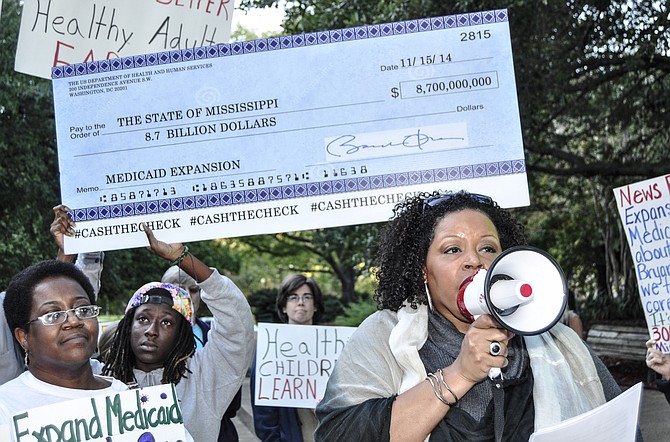 At a 2014 rally, demonstrators carried a large check for $8.7 billion that contained the signature of President Barack Obama to represent the amount the federal government would contribute if Mississippi loosened Medicaid eligibility requirements. File Photo.
Stories this photo appears in:
Health Care
Despite the Mississippi Legislature's inaction with Medicaid expansion this session, a new poll shows that more than 50 percent of Mississippians support expanding Medicaid, which could provide health-care coverage to ...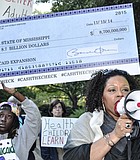 Health Care
In a state stricken by diabetes, heart disease, obesity and the highest infant mortality rate in the nation, President Barack Obama's landmark health care law has barely registered, leaving the ...