Fran Leber sent her kids to Jackson Public Schools when she moved to the area in 1968. She then watched "white flight" in Jackson during the 1969-1970 Christmas break.
Stories this photo appears in: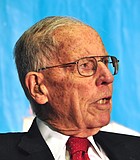 Cover
"School choice" is a hot-button political phrase, used in some form since the 1960s. At its most generic, it means giving parents an option of where to send their kids ...