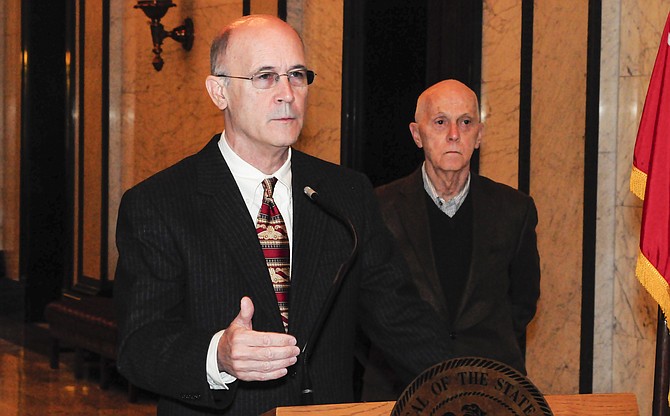 Sen. Hob Bryan, D-Amory (left), told media at the Capitol this morning that making these budget priorities must be a bipartisan effort. Rep. Cecil Brown, D-Jackson (right), opened by expressing his surprise that the budget proposal for 2015 includes cuts to all levels of education funding.
Stories this photo appears in: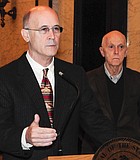 State Government
Democratic lawmakers announced their plans today to use the money not yet allocated in the state budget towards education, state employee pay and state highways.