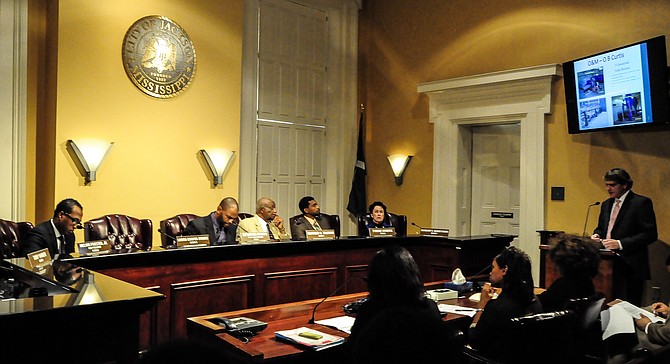 Mark Inbody of Siemens and Mitch King (pictured speaking at podium) with sub-contractor Garrett Enterprises ECI—the firm founded by businessman Socrates Garrett, who is now retired—fielded questions from the council. The representatives said that so far, 27,238 residential and 778 commercial meters have been installed.
Stories this photo appears in: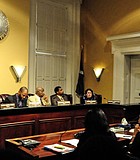 City & County
The Jackson City Council approved a $7,200 pyrotechnic display for Thalia Mara Hall for New Year's Eve. But the real fireworks came later on in the meeting, when the council ...