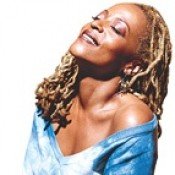 Jazz singer and Jackson native Cassanra Wilson opened a new music venue in the capital city.
Stories this photo appears in:
Business
Starting any new business venture in the current economic climate is risky. The fact that Cassandra Wilson, an internationally renowned two-time Grammy award winner, would stick her neck out and ...
Diy Guides
Hinds County Community College Registration, at all campuses; extended hours: 8:15 a.m.-6:30 p.m. Monday through Thursday and 8:15 a.m.-4 p.m. Friday. Go to http://www.hindscc.edu or call 1-800-HindsCC.