Top of the Hops 2012 is July 28 at the Jackson Convention Complex downtown.
Stories this photo appears in: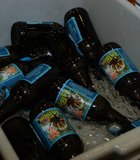 Drink
Abita Andygator. Tallgrass Velvet Rooster. Spaten Optimator. Westmalle Tripel. Until July 1 of this year, these beers and many other high-gravity varieties were illegal to sell in the state. Mississippi ...