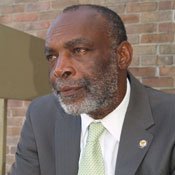 Rep. Jim Evans, D-Jackson, doesn't think Jackson needs a commission to tell it how to spend tax revenue.
Stories this photo appears in:
Politics
You know that old expression about the calm before the storm? Such has been the mood at the state Capitol for the past couple weeks. The relatively tranquil period follows ...