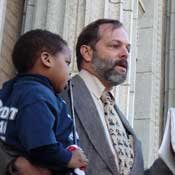 Les Riley led efforts to collect more than 130,000 signatures for the state to place initiative 26 on the Nov. 8 ballot.
Stories this photo appears in: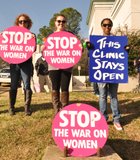 Cover
The anti-abortion organization Personhood Mississippi filed paperwork for Initiative 41 on March 5, 2013. If supporters gather 107,216 signatures by May 14, 2014, the bill will appear on the ballot ...
Cover
Yes on 26 Campaign Director Brad Prewitt is an unassuming man. The 36-year-old with boyish features looked a bit uncomfortable wearing a suit and tie during the campaign's "Festival of ...