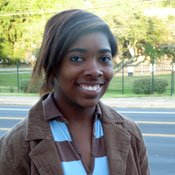 Stories this photo appears in:
Editor's Note
Harold Camping and his followers used the gay pride movement as a sign the world was ending last month. One week later, the closing of Be-Bop Record Shop supposedly marked ...
Editor's Note
Keep up the good work," they'll say. Or, "your folks must be proud." They say this when I show up to interview them or to photograph them. Before even seeing ...