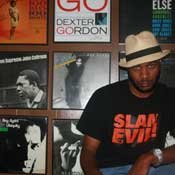 The Ugly Poet hosts open-mic poetry at Suite 106 on Sundays.
Stories this photo appears in:
Key of G
Before we get started, I have to open up with a bit of disclosure. The topic of this week's column, Herbert Brown, aka James Crow, aka The Ugly Poet, aka ...