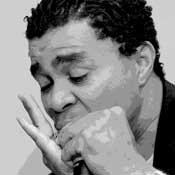 Blues artists Grady Champion has committed to playing once a month from September to December at Underground 119.
Stories this photo appears in:
Feature
Grady Champion approaches the microphone like a gun fighter ready to take you out. His belt, laden with harmonicas in various keys, one for each of the keys he sings ...