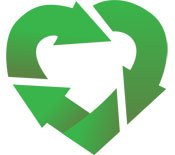 Stories this photo appears in:
Home & Garden
Practicing sustainable habits, or going "green," is something everyone can do to keep our planet a healthy place to live. Here are five ways to "green" your home. Remember, if ...
Cover
The old standby of flowers and candy can get old. Guys, as impossible as it sounds, even women can get sick of chocolate. And whether your beloved is trying to ...