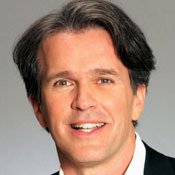 George Dvorsky is one of the Broadway vocalists from New York City performing at the Mississippi Symphony Orchestra's Pops II concert, Saturday, Feb. 13.
Stories this photo appears in:
Herman's Picks
February is here, and the theme for the Mal's St. Paddy's Parade is in the works. That means you're probably looking with a hopeful eye toward spring and spring break ...