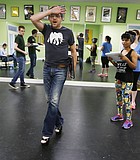 Theater
For the Oct. 1 Fondren's First Thursday, you may have noticed Fondren Theatre Workshop players dressed in black 50s-style clothes, singing and dancing on Salsa Mississippi's portable dance floor.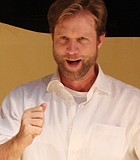 Art
As the assistant professor and chair of the theater department at Millsaps College, Peter Friedrich is working to bring change that goes beyond the college to the national theater culture.
Theater
This July is the fourth consecutive year for Black Rose to host "A Night of One Acts by Local Playwrights."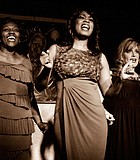 Theater
The South is the birthplace of the blues, and Public Broadcasting Station's "Blues Road Trip" describes the Mississippi Delta as the genre's emotional heart.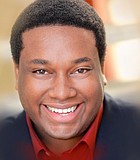 Person of the Day
In the nine months that Augustus Bennett has been an intern with New Stage Theatre, he has developed his acting abilities. Now, he'll be sharpening his skills off the stage ...
Cover
Comedian Bill Burr has been just about everywhere. Everywhere except for Mississippi, that is. He's looking to correct that on "The Billy Bible Belt Tour" with a performance Monday, April ...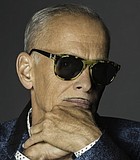 State
Having spent nearly a half-century fighting against "the tyranny of good taste," cult filmmaker, actor, writer and artist John Waters has managed to earn fame and respect of the fully ...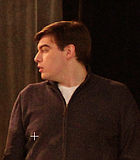 Theater
Playwright Bert V. Royal, who wrote the screenplay for the 2010 romantic comedy "Easy A," wanted to pay tribute to "Peanuts" so he took the world of Charlie Brown and ...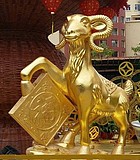 Food
This year, the City of Jackson and the Mississippi Chinese Association will co-host their first collaborative event, the Chinese Spring Festival, celebrating the new year with festivities at Thalia Mara ...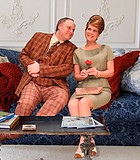 Theater
Before the actors hit the boards for an early "stumble-through" rehearsal of "One Man, Two Guvnors" at New Stage Theatre, Joe Frost straps on knee and elbow pads and uses ...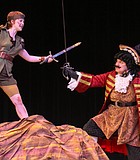 Theater
Even with its G-rated '50s songs and eternally optimistic story line, people of all ages get caught up in "Peter Pan"—even the cynics.
Art
Poking fun at racial prejudice isn't the most obvious career choice, but comic W. Kamau Bell continues to do just that in his new tour, "Oh, Everything!", which makes a ...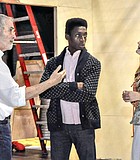 Theater
Moliere, the stage name of Jean-Baptiste Poquelin, made a career out of writing plays that poked fun at the ills of the French high bourgeoisie—greed, hypochondria, philandering, pretension. "Tartuffe" takes ...
Theater
Francine Thomas Reynolds, artistic director for New Stage, felt it was important to secure the rights to "All the Way" no matter how difficult the task, because Mississippi played a ...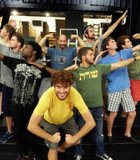 Theater
The Richard Rodgers and Oscar Hammerstein musical "South Pacific" will take on new life this September, thanks to the music department at Mississippi College in Clinton.