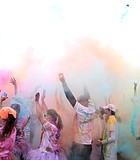 Style
If running more than three miles with a crowd doesn't make you happy, maybe contributing to a good cause will. Most 5Ks are held with fundraising in mind.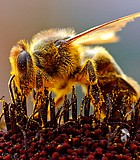 Style
As I made my morning drive to work the other day, I recalled last spring and how I needed to get my car washed because yellow pollen and dust covered ...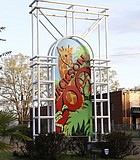 Style
As you develop a short list of summer ideas, here are some of the specific details that you should consider before sending your deposit to a camp.
Wellness
Guruz Fitness Studio's signature classes offer spinning, rowing, boxing, suspension training, weightlifting and body-weight exercises, all in the same space and class setting.
Wellness
As a gynecologic oncologist, I want women to know there are many treatment options for cervical cancer, and that it is almost completely preventable with regular screenings and vaccinations.

Cover
A measles outbreak originating at Disneyland in California has infected more than 120 people across 14 states since December.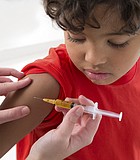 Cover
Rebecca Estepp is a San Diego mother whose son Eric developed a fever after his Hepatitis B shot when he was 9 months old. Estepp blames vaccinations for her son's ...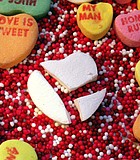 Cover
Billy Ray Cyrus sang a song about a topic that is also a medically recognized syndrome commonly called broken heart syndrome.
Cover
The law can be an important tool in increasing low breastfeeding rates. Mississippi has some protections already in place for breastfeeding mothers.
Cover
In 2013, Mississippi ranked dead last in babies who were ever breast-fed, with just 50.5 percent, the Centers for Disease Control reports.
Cover
While no single organization is devoted to promoting breastfeeding in Mississippi, several people have devoted themselves to the cause.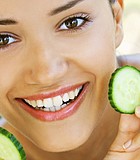 Cover
We all strive to protect our skin from sun damage in the summer, but colder weather brings about different problems for the skin. The biggest one is dryness.
Cover
So it's about time for those New Year's resolutions to kick in, and I'm sure many of you are going to the gym more often now. Here's a playlist to ...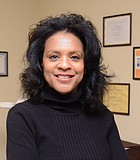 Cover
With the world becoming increasingly knowledgeable about harmful chemicals in beauty products, the demand for holistic practices is rising.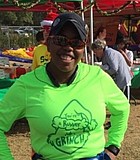 Cover
Everyone wants to lose weight, but few are willing to put in the work like Kiwana Thomas Gayden, who lost and kept off 40 pounds since 2013.
Previous Next