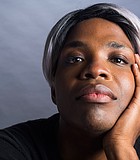 Wellness
Living in a way in which I'm intending to solve my problems instead of succumbing to them puts me in a position to actually affect a positive turnout to the ...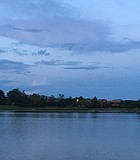 Cover
If you eat right and exercise, the Freshman 15 won't be a problem. Luckily, the Jackson metro area has a few places to walk and hike, so you can get ...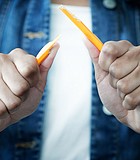 Fly
The pressures of school and the associated social life can feel overwhelming to students. I advise parents to spend time with their children, and talk and listen to them.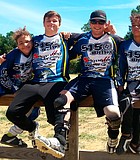 Cover
Riders line up at the top of the Magnolia Ridge BMX course and wait for the gate to drop. As soon as the gate drops, the riders fly down the ...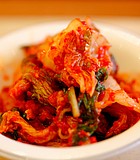 Food
We've been hearing a lot about the wonders of coconut oil, but there's a truckload of other great foods right under our noses that deliver just as much—or more—nutrition as ...
Wellness
Whether from relationships or other sources, stress can cause physical and mental complications that become medically significant.
Body+Soul
Take some time to evaluate your loved ones' outlook on retirement, aside from the financial aspect.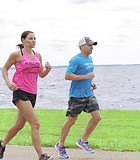 Wellness
In our summer issue of BOOM Jackson magazine (June, July and August 2016), we pulled together a listing of local 5Ks and races this summer that give back to the ...
Food
If you haven't heard yet, the U.S. Food and Drug Administration is redesigning and modernizing nutrition labels. Most food manufacturers are required to use the new label by July 2018. ...
Wellness
Many Mississippians may go outside quite often, but as a country, easy access to nature doesn't mean that we're actually experiencing the great outdoors as much as we should. And ...
Art
The idea for the watercolor and mindfulness workshop, Mindful Watercolor Workshop, came about when Dr. Megan Clapton started her solo therapy practice, Mindful Therapy, in October 2015 and felt a ...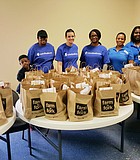 Food
United Healthcare Community Plan of Mississippi and the Alcorn State University Extension Program collaborated once again this year to offer people in the community farm-fresh produce to show Mississippians the ...
Food
Here are a few quick tips to enjoy your summer in Jackson, whether you want to head outside for some sunshine or stay indoors with great summer treats and cocktails.
Wellness
August marks the 30th anniversary of the Mississippi Wildlife Foundation's largest annual fundraiser, the Mississippi Wildlife Extravaganza. The event began as a small outdoor event and is now a weekend-long ...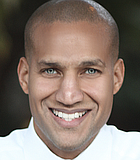 Body+Soul
Insurance for our children is necessary.
Previous Next