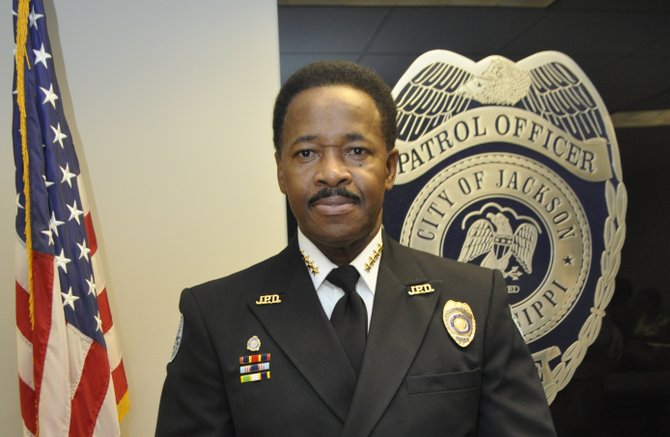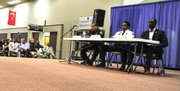 Lindsey Horton, one of Mayor Chokwe Lumumba's first and most popular appointments last year, is stepping down from his post as Jackson's police chief, effective immediately.
Assistant Police Chief Lee Vance—the No. 2 in command for Horton and his predecessor, Chief Rebecca Coleman—will be interim chief, Mayor Tony Yarber announced this morning.
"Chief Horton's career of public service should be commended. We're grateful for his assistance during our administration's transition and wish him the best," Yarber said in a news release. "We could not have transitioned so smoothly without him."
Horton, a 30-year veteran of law enforcement, stressed professionalism in his one year on the job and expressed his gratitude to the Yarber administration.
"I've enjoyed three decades of law enforcement. I'm looking forward to the next phase of my career," Horton said in the release.
When Yarber took over as mayor in April after a special election to replace Lumumba, there was wide speculation whether he would replace Horton. In the ensuing months, Yarber restructured his office by installing former Ward 6 Councilman Marshand Crisler as deputy chief administrative officer for quality of life, working closely with the police department.
JPD has come into scrutiny in recent weeks, most notably after the July 15 murder of 67-year-old Helen Harrion on Kingsroad Avenue in west Jackson. Police had gone to her home after she reported a prowler, but did not find her there. Family members later found her dead outside. City officials have questioned whether JPD's officers, who responded to Harrion's call, failed to follow department investigative procedures.
Yarber called her death "an unspeakable tragedy" and ordered a thorough investigation to find her killer, as well as to review how police respond to 911 calls. Since taking the reins as mayor, Yarber has made cracking down on crime a top priority.
"We cannot allow such crimes to go unpunished. We will do all we can to prevent them," Yarber said.
The city is advertising for the position of police chief on the city's website.
More like this story
More stories by this author