Recent Commentary
Recent Stories
Books
In 2007, Kevin Sessums' "Mississippi Sissy" (St. Martin's Press, $24.95) became a best seller. The book opened our eyes to the life of a boy touched by tragedy, feeling like ...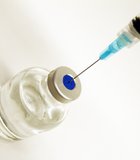 Fashion
Listen, guys, these days you have no excuse to let yourself—or your face—go.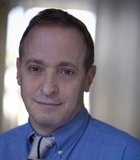 Books
This year marks the 10th year Justin has been putting up with me and my shenanigans, so we've been celebrating since Sept. 9 in big and small ways.
Jackblog
I sat in my driveway, in my running car, staring at the thermostat. A week ago I'd been complaining about the cold snap and rain interfering with my ability to ...
Jackblog
There was no starting gun, but there was a preacher, so i was obviously prepared to run. I surveyed the group that had assembled behind the starting line and noted ...
Jackblog
I woke up around five the morning of the big day. Maybe it was nerves, maybe it was what I'd had for dinner, but I had the worst case of ...
Jackblog
Terry set the pace, explaining that there was no need to "showboat" during the first mile. I was encouraged to pull back when I felt it was needed, to charge ...
Jackblog
I've been making a concerted effort to get healthy, as of late. In the past few weeks, I've taken up running, yoga and strength training. Sure, there is an aspect ...
Jackblog
"You're just not gonna stop, are you?" I replied.
Mid workout, "The Devil" (my personal trainer) suggested that I try yoga. His reasoning was that it would help strengthen certain areas of my forty-year-old body and help with flexibility.
Jackblog
"3 miles tonight?" was all it said.
Late on a Tuesday afternoon, looking forward to an evening with nothing I had to do, I received a text from Terry, or "the devil," as I've come to call ...