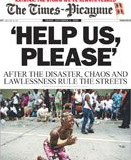 Media
A tornado touched down in the New Orleans suburb of Arabi the evening of May 23. It was a busy Wednesday night in The Times-Picayune newsroom. The paper's website, NOLA.com, ...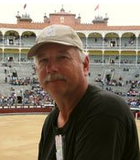 Media
Ugh! He's in my office again, with his holier-than-thou arrogance, his buffed-up hair and skin so alabaster he can't have ever seen the sun! What does he want this time? ...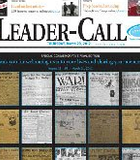 Media
Jones County is a study in duality. It has two courthouses in two county seats: Ellisville and Laurel. During the Civil War, the county supposedly seceded from the state of ...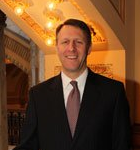 Media
On Wednesday, May 2, a friend asked me to go to Fenian's. I agreed and prior to leaving my house I asked who else would be there. She told me ...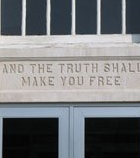 Media
When Rush Limbaugh called Sandra Fluke a slut, it was clear he was using a pejorative term. He meant to belittle Fluke, a law student at Georgetown University who spoke ...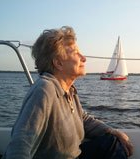 Media
When I entered the classroom at Millsaps College, where I teach a continuing education course for writers, there was a bright-eyed student seated at the table, notebook opened and ready. ...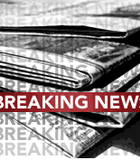 Media
The Laurel Leader-Call plans to close this week. The paper announced that this Thursday's edition will be the last for the newspaper, which celebrated its 100th birthday last year.
Media
As a dozen experienced journalists at The Clarion-Ledger weigh the pros and cons of taking an early retirement, the daily newspaper's parent company wants to start charging for online content.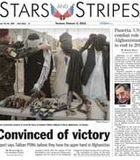 Media
Some people—including some journalists I've worked with over the years—assume Stars and Stripes is a propaganda arm of the Department of Defense. It's not. It's an all-American institution that is ...
Media
Cable-television networks such as Nickelodeon and the Discovery Channel should serve as economic models for public broadcasting, Gov. Haley Barbour quipped recently.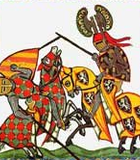 Media
Mississippi, like 10 other states in the union, doesn't have a shield law that protects journalists from revealing sources, turning over documents or answering subpoenas. In 40 states, reporters and ...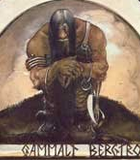 Media
It's getting harder to comment on news stories with an anonymous post. As many readers click on links to get to stories, they have started to notice that once they ...
Business
Corporate America wants to cash in this holiday season with a highly visible campaign to support small businesses. Gannett Co. Inc., owner of The Clarion-Ledger, joined this effort with full ...
Media
The Society of Professional Journalists is urging reporters and editors to stop using the phrases "illegal immigrant" and "illegal alien." At its annual convention in New Orleans last month, SPJ ...
Media
I remember making my transition from doing music full time to more community-oriented exploits. I like to categorize it as maturation. It was about seven or eight years ago, and ...