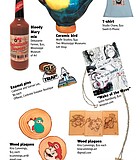 Art
Filling stockings with local gifts can make it way more fun, and you can fill them with almost anything. Candy, jewelry, food, socks ... a bottle of bloody Mary mix ...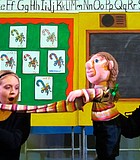 Art
For the fourth time, the Mississippi Puppetry Guild will do a production of "Jingle Bells, Batman Smells."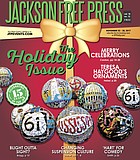 Art
Mississippi Children's Museum will host Santa Saturdays every week from Nov. 25 to Dec. 23.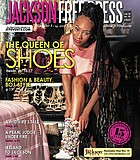 Cover
Meeya Thomas stands 5 feet and 2 inches tall—about three inches short of the national average for women. She says that because of her height, she loves to wear heels, ...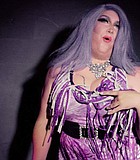 Art
Zachary Salter, who performs as Tara Shay Montgomery, says his drag persona is an extension of his own personality.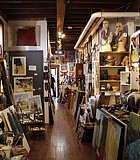 Fly
Road trips can be fun, but they can also be a hassle. After traveling a bunch over the last few months, I've picked up on some tips that make road ...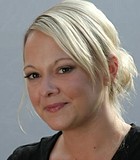 Fly
We are scared of something, and one day we realize that if we want it enough, we will be brave and endure the pain for it. And then something even ...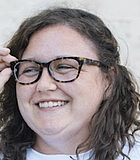 Editor's Note
Once upon a time, I was one of the young people who wanted to get out of this place. In early high school, I imagined that after college, I would ...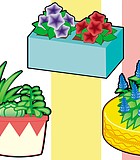 Cover
It's easy to feel the start of the season when you have a colorful outdoor space for entertaining and relaxing.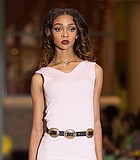 Fly
In a rehearsal at Salsa Mississippi, nearly 30 girls line up in the dance studio, walking down the floor as though it was a runway. A live audience will soon ...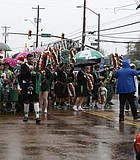 Cover
It's time for the annual Hal's St. Paddy's Parade & Festival. To make sure you get where you want to be, when you want to be there, the Jackson Free ...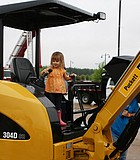 Cover
Junior League of Jackson will host its fourth annual Touch a Truck Jackson event on March 24 and 25 at Trustmark Park in Pearl.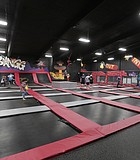 Art
High Heaven Trampoline Park, which received the most votes for 2017's Best New Addition to Jackson, is a kind of wish-fulfillment factory to the vertically challenged among us.
Gift Guides
Christmas has been approaching ever so slowly, but now it seems to be coming in at warp speed. If you're still trying to find last-minute gifts and stocking stuffers, here ...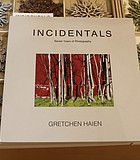 Art
'Tis the season for giving gifts, so why not shop local during this holiday season? Here are some fun ideas from local businesses.