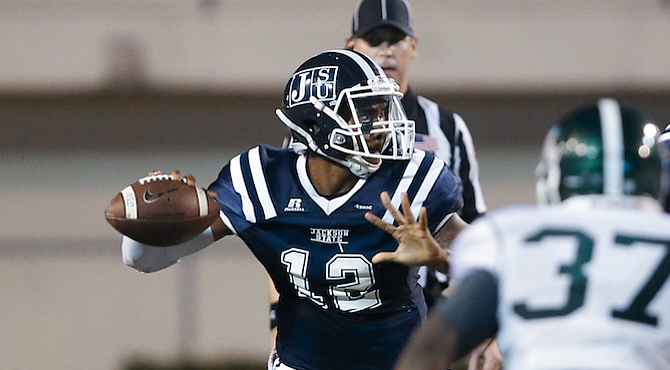 It's that time of year once again when I lock myself away in a room and relive last college football season while preparing for the current one. Each year my hair gets grayer, and my predictions get worse.
Last year, I made some nice hits in my predictions, but I had plenty of big misses as well. I thought the University of Southern Mississippi would win at least six games, and the Golden Eagles proved me right. Injuries prevented the team from over-achieving, but the program didn't bottom out, even with a coaching change.
Mississippi State University did slightly worse than I thought. I had the Bulldogs winning six games, and they won five but went to a bowl game, so that's a win for me.
Jackson State University also finished slightly below my expectations. I thought the Tigers would win at least four games, but they only won three. Overall, it is not bad being off just one win.
Then came the University of Mississippi. My thoughts were that the Rebels would win eight games. Quarterback Chad Kelly's injury hurt that prediction, but UM ended the season by losing five of its final seven games. That meant that the Rebels went 5-7 on the season and three games worse than my prediction. No one is perfect, but this was a tough prediction to miss with the talent the Rebels returned last year.
I'm going to try to be better for the 2017-2018 season, but if you want to win money, don't bet on these predictions. If you like losing money, bet heavily on this preview.
University of Southern Mississippi Golden Eagles
Jackson State University Tigers
Mississippi State University Bulldogs
University of Mississippi Rebels
More stories by this author