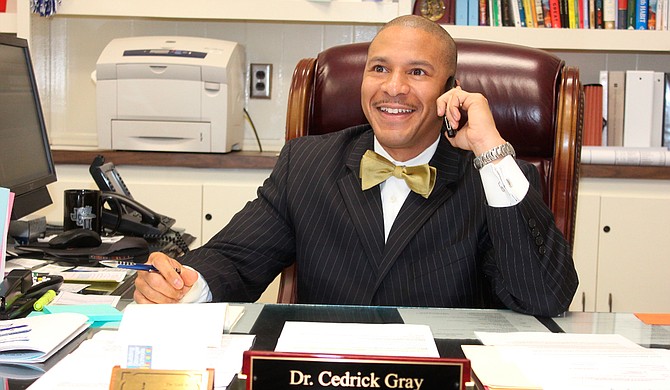 In July 2014, Jackson Public Schools was short 200 teachers going into the upcoming school year.
At the time, JPS officials cited a nationwide teacher shortage combined with the fact that Mississippi teachers are among the lowest paid in the nation, Jackson being a big inner-city district with all the challenges that come with an urban environment and the district's low accountability ratings compared to surrounding ones.
Even still, within a year's time, JPS was able to slash that number by 90 percent. As of Aug. 19, there are only about 22 teacher vacancies among JPS' 60 schools, Superintendent Cedrick Gray told the Jackson City Council during a presentation of the district's budget for the 2015-2016 school year.
After the meeting, Gray, who has an affinity for acronyms, explained that reducing the number of teacher vacancies was one his "wildly important projects," or WIP.
"We looked at the way teachers are recruited by principals, and we installed interviewing measures. We taught our principals how to hold an interview that specifically targets your school because the culture of a school is unique in each building," Gray told the Jackson Free Press.
For example, principals with international-baccalaureate or academic and performing arts programs in their schools should be on the lookout for teachers certified to teach in those programs and fit within the culture of those buildings, Gray explained.
In addition, Dr. Gray said he simply gave a revamped human-resources department a directive to get the number of vacancies down to less than 5 percent of the district's 2,000-teacher workforce.
"They pulled it off, beat the bushes, reached further than they'd reached before, beyond just our local universities. We increased our recruitment efforts beyond the state of Mississippi (and) went as far as Wisconsin for a couple of teachers," he said.
The Jackson City Council must set the city's millage rate, which is how it collects property taxes, high enough to cover the budget that JPS passed in addition to what the city needs.
In the JPS budget adopted in June, the district projected revenues and expenses of $213 million over $207 million adopted for the 2014-2015 school year.
Sharolyn Miller, the district's chief financial officer, told city council members that the budget included a 4 percent increase in the Mississippi Adequate Education Program funding formula to cover teacher pay raises the Mississippi Legislature approved in 2014.
Gray said now that officials have reduced the number of vacancies, JPS is in teacher retention mode, which includes ensuring satisfactory working conditions, professional development that the teachers request and monthly socials where they can mingle and receive "cultural training" for a district where more than 95 percent of the students are African American.
"The more they fellowship with one another, the more they feel a part of Jackson, and if they feel part of Jackson, they'll stay," Dr. Gray said.
More like this story
More stories by this author