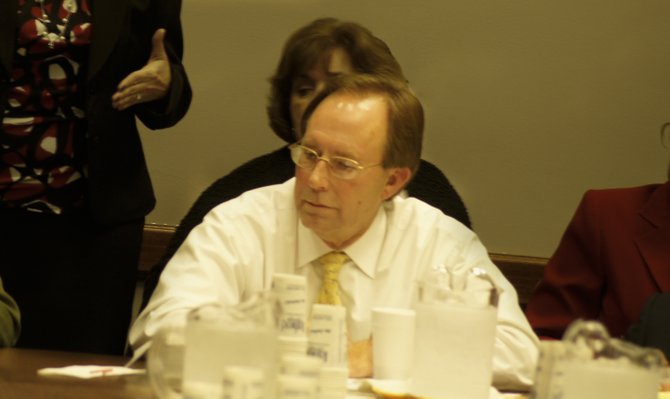 The facts of what happened to Patrick Kennedy's 8-year-old stepdaughter are difficult to take in.
Early on the morning of March 2, 1998, an ambulance took the girl, referred to as "L.H." in court documents, to a Louisiana hospital.
Initially, Kennedy, who was in his early 30s at the time, and L.H. both told police and medical officials two young men from their neighborhood had raped the girl, but investigators determined the story inconsistent with the evidence.
Kennedy was charged and convicted of the rape and, because of a Louisiana law that required the death penalty for raping a child under age 11, sentenced to be executed.
Two Republican state lawmakers want to pass similar laws to impose the death penalty for certain crimes against children. Rep. John Moore, a Republican from Brandon, has a bill, HB 92, that would require the death penalty in statutory rape cases where the victim is 13 years old or younger and the defendant is 18 or older, an offense he describes as "very heinous." State Rep. Tracy Arnold, R-Booneville, has also introduced legislation in the form of HB 880 to punish people over age 21 who are convicted of molesting a child under age 10.
"From time to time, we have someone who rapes a 1-year-old or a 2-year-old, and their punishment is no more than if they raped a 15-year-old. There's just something not right about that in my opinion," Moore told the Jackson Free Press.
The most glaring thing standing in the way of Moore's proposal is the U.S. Constitution. Patrick Kennedy appealed his death sentence to the U.S. Supreme Court, which in 2008 struck down the Louisiana state law Kennedy was convicted under as cruel and unusual punishment forbidden by the 8th Amendment.
Justice Anthony Kennedy, writing for the majority in the 5-4 decision, noted that there exists "a distinction between intentional first-degree murder ... and non-homicide crimes against individual persons," even in the case of "devastating" crimes such as the rape of a child.
The ruling—which came three decades after Coker v. Georgia outlawed the death penalty in adult rape cases—was so controversial that during his first campaign for president, former constitutional law professor and then-U.S. Sen. Barack Obama and his opponent, Sen. John McCain, said they strongly disagreed.
Taken together, the two decisions make it pretty clear that the death penalty is not a legal punishment for rape, said Vincent Southerland, senior counsel with the NAACP Legal Defense Fund's criminal-justice practice.
"I don't see any real space between that Louisiana statute that was declared unconstitutional and the law that's being proposed by the representative in Mississippi," Southerland said of Moore's bill.
Rep. Moore is not optimistic that his bill will make it out of committee, but neither that nor the fact that the U.S. Supreme Court has ruled such laws unconstitutional will deter him from introducing the legislation each year.
"The Supreme Court says we can't do a lot of things, but that doesn't mean we can't keep trying," Moore said.
More like this story
More stories by this author