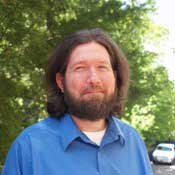 This year in college football might provide an interesting theme to watch for.
Teams from the Football Bowl Subdivision—once Division I—can't overlook the Football Championship Subdivision or FCS, formerly Division IAA.
Many FBS teams schedule FCS teams for creampuff opening games or for an easy homecoming win to make the fans happy. The FCS teams get cash and expect to take a beat down for accepting said payout. Just about every FBS team does it. This season, Mississippi State plays Alcorn State, and Ole Miss plays Southeast Missouri State.
FCS teams schedule these payoff games to fund their athletic departments for the coming year. But what happens when FCS teams take the money and the victory home with them?
It is the perfect scenario for FCS teams and a nightmare one for FBS teams. Such upsets cost coaches their jobs and cause fan uproar.
Seemingly, no team is immune to the FCS upset. Mississippi State lost to Maine 9-7 in 2004, and Ole Miss fell to Jacksonville State 49-48 in overtime in 2010.
Last weekend was frightening for FBS teams: Seven FCS teams walked away with a victory and the cash, and several more FCS teams kept games close until the end before losing.
Last season, eight FCS teams had victories over FBS squads last season, if you count Georgia State losing to Samford. (Georgia State is transitioning to the FBS level, which means they were an FCS team only a season or two ago, so it is hard to count this as a true FCS over FBS win.)
Not only did nearly that many FCS teams defeat FBS teams last weekend, those FCS teams were beating schools from the BCS conferences.
Defending Big-12 champions Kansas State paid $350,000 to North Dakota State only to see the Bison walk away with a 24-21 win. Oregon State was supposed to challenge Stanford and Oregon in the Pac-12 this season, but after paying $450,000 to take a 49-46 loss, it looks like the Beavers are in for a rough conference season.
Two teams from the newly formed American Athletic Conference (formed after the Big East basketball schools left and took the Big Ten name with them) fell to FCS teams. Connecticut paid Towson $250,000 only to lose 33-18, and McNeese State took $400,000 from South Florida to drop a 53-21 beatdown on the Bulls.
The Big-12 got hit by an FCS upset twice this weekend. Not only did Kansas State go down, but Iowa State paid $350,000 to Northern Iowa and lost 28-20.
San Diego State, out of the Mountain West Conference, paid $325,000 to go down 40-19 to Eastern Illinois, better known as Tony Romo's alma mater until Saturday. South Alabama, out of the Sun Belt Conference, paid $225,000 to Southern Utah only to lose 22-21.
This coming weekend, MSU and Ole Miss better beware the potential FCS upset.
More like this story
More stories by this author