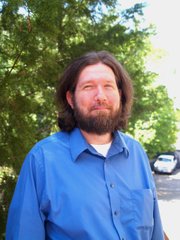 Last season the Saints went 9-0 at the Superdome. This season, they are 0-2 at home after a 27-24 overtime loss to the hapless Kansas City Chiefs on Sunday. Overall, the Saints fell to 0-3 on the season, and their playoff chances are slim to none right now.
Pat Yasinskas of ESPN.com calculated the Saints' chances of making the playoffs at 0.02655 percent. To make matters worse, since the current playoff format started in 1990, 113 teams have started 0-3, and only three have gone on to make the playoffs.
The last team to start the season 0-3 and make the playoffs was the 1998 Buffalo Bills. Those other two 0-3 playoff teams were the 1992 San Diego Chargers (started 0-4) and 1995 Detroit Lions. None of those three teams reached the Super Bowl, and only the Chargers won a playoff game in the year they started 0-3.
History would not favor the Saints' odds of playing in the postseason. Washington, Carolina and Kansas City, the teams that have faced New Orleans this season, are 0-6 in their other games.
Many have pointed to missing Head Coach Sean Payton as the reason the Saints have gotten off to their dreadful start. If that is the case, then Drew Brees needs to give half the money he is getting on that big new contract to Payton.
I can't believe that the reason New Orleans is 0-3 is because of one man. Payton is a great football coach, but there is a saying that "players make plays."
Right now, no one in New Orleans is making plays. When the Saints had the Chiefs down 24-6, Brees threw an interception and gave up a safety. The New Orleans offense failed to get a first down on five of their last six drives.
Most of the problems for the Saints on offense is the offensive line in run and pass blocking. It looked like New Orleans had fixed their offensive-line problems for two and half quarters, but this unit reverted back to the way they played for the last two games.
Brees had no time to throw, and the Saints running backs had no room to run. Mark Ingram has not looked worth a first-round draft pick so far in his career.
More stories by this author