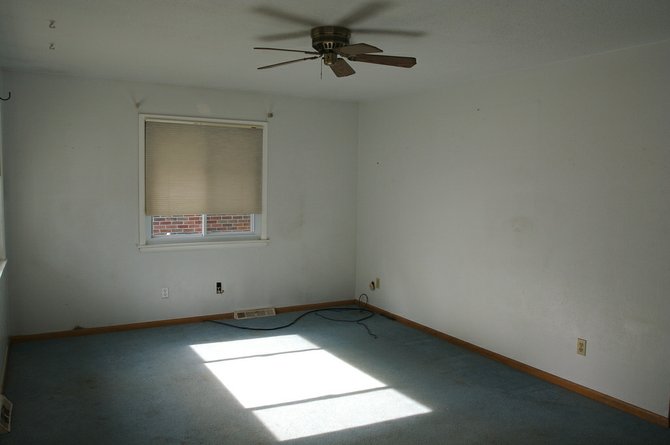 Document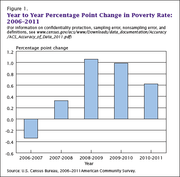 2011 U.S. Census data show an overall improving economic picture, but not necessarily for Mississippi, which continues to lag behind the rest of the nation in recovery in terms of household income and poverty. Yesterday, the Census released two new American Community Survey briefs, one on household income and the other on poverty.
The Magnolia State has the lowest household median income, $36,919, according to the data released yesterday, almost half that of Maryland's $70,004, the highest household median in the United States. The median is the halfway point; half of U.S. households have incomes above the median and half fall below the median. The median for all Americans in 2011 was $50,502, a 1.3 percent decline from the previous year.
"Vermont was the only state that showed an increase in real median household income," the brief states. "The median household income in Vermont rose from $50,707 in the 2010 ACS to $52,776 in the 2011 ACS."
Poverty is another area that moved in the wrong direction last year, for the fourth year in a row. The federal poverty guideline for a family of four in 2012 is 23,050. With more than 650,000 people in poverty, Mississippi ranked No. 1 among the states with the highest poverty rates in 2011, at 22.6 percent.
For the U.S. as a whole last year, 48.5 million people had household incomes below the poverty line, an increase of 0.6 percent from the previous year, the brief states. That increase, however, is smaller than previous years.
The Gini Index, which measures income inequality, also rose in 2011, suggesting more income inequality across the country. The index indicates concentration of wealth: a 0.0 score is where everyone holds equal wealth, and 1.0 could only happen if all wealth were held by one person. The U.S. score for 2011 is 0.475, which the brief characterizes as "significantly higher" than the 2010 score of 0.469.
More like this story