Recent Commentary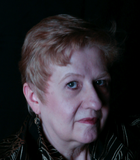 City & County
Jackson is much, much more than the sum of its issues.
Editor's Note
Last Friday was the first of the weekly Jackson Free Press summer intern workshops. With more than a dozen people stuffed into our classroom around the long stretch of tables, ...
Editor's Note
Mama froze. She was holding something, a towel I think it was, and her hand stopped in mid air. Her incessant motion on pause for a moment, she looked at ...
Editor's Note
Last Friday's email brought this little gem to my inbox: Super PACs spent $23 million on deceptive or misleading advertising in GOP primary races, more than half of all advertising ...
Editor's Note
In the early 1960s, Mama and Papa leased an old, rundown gas station in Liberty, N.Y., in the foothills of the Catskill Mountains, and spent every weekend of one winter ...
Editor's Note
Last week, I was part of a panel that explored the question of why more women don't run for public office, sponsored by She Should Run. The Washington, D.C.-based organization ...
Editor's Note
I have always measured the quality of my education against what my father taught me. School bored me mostly, but having a conversation with Papa rarely did. He was a ...
Editor's Note
When I was younger, I would annually trot out the usual suspects when it came time to make my new year's resolutions. You know the ones: lose weight; quit smoking; ...
Editor's Note
At the end of September, I took my vacation in Batesville. Unbeknownst to many--including the majority of Mississippians, I imagine--Batesville is the home to the Magnolia Grove Buddhist Monastery and ...
Editor's Note
When I was small, my parents seemed to think that moving to a new city to give my dad better job opportunities was a pretty cool thing to do.
Recent Stories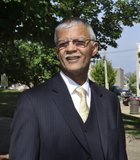 City & County
Chokwe Lumumba was the first to admit that he was a radical. He was never satisfied with the status quo. He became a lawyer for the express purpose of defending ...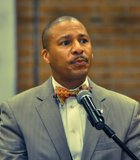 City & County
Jackson Public Schools is on track with its programs for disabled children, Superintendent Cedrick Gray announced Monday, lifting the threat of losing its accreditation over violations of the Individuals with ...
City & County
Instead of fighting the fact that the overwhelming majority of Jackson's high-school students have mobile phones, Ward 6 Councilman Tony Yarber is hoping to convince young people—and all Jacksonians—to use ...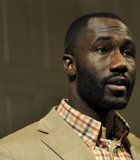 City & County
Between the city's aging water and sewer systems and sub-freezing weather, broken pipes have become a contentious issue in Jackson.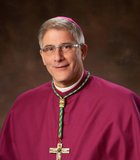 Immigration
Fellowship and good food trumped the torrential downpour last night for about 100 Jackson area residents who came out to show their support for a good cause.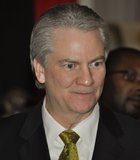 Business
Businesses across the state have emails in their inboxes from the Mississippi Department of Revenue about accounting for the capital city's 1-percent sales tax beginning March 1.
Politics
SB 2563 specifies that colleges provide information on how to avoid pregnancy in "success courses and orientations," and incorporate facts about unplanned pregnancy in other academic classes.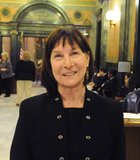 Education
The statute that SB 2091 proposes to change contains the rules for MAEP, including how the Legislature should calculate funding for school districts.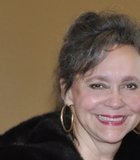 City & County
If laughter and love are balms for the soul—and surely they are—spending Valentine's Day morning with Jill Conner Browne provided plenty of both.
Health Care
Jarvis Dortch, program manager for the Mississippi Health Advocacy Group and a marketplace navigator for the Affordable Care Act, says many people don't know that the ACA is the same ...