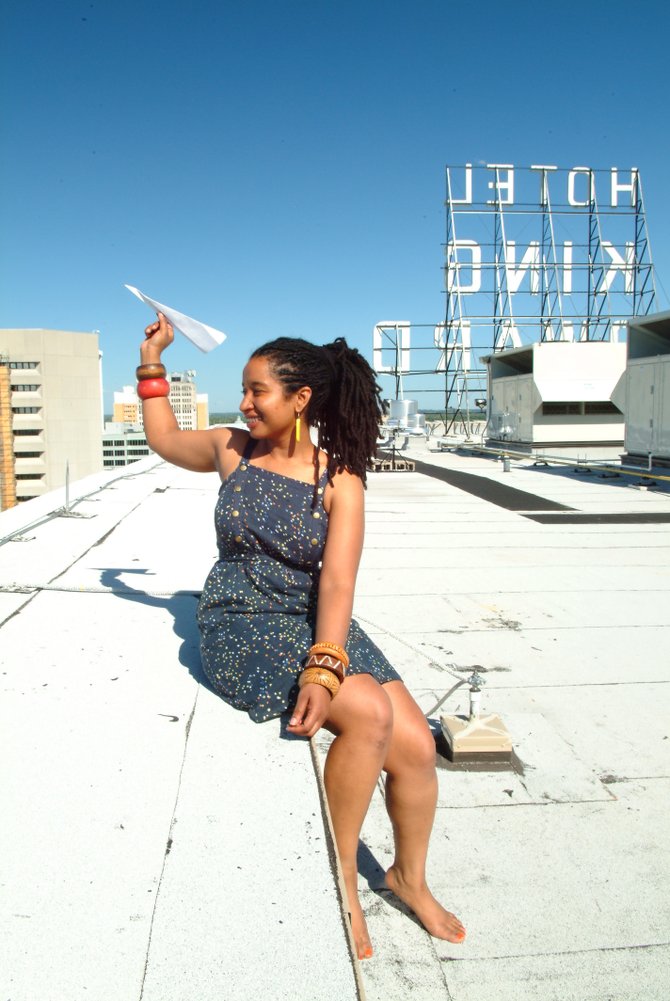 When Shawna Davie came to the capital city from St. Louis to attend Jackson State University, like many college students, she didn't know what she'd do with her life.
Then, around the time she graduated from JSU, opportunity knocked. Davie got a job with the American Civil Liberties Union, first as an intern, then as a lobbyist. It occurred to her that in Jackson, she had the opportunity to sit across the table from policymakers where her status as a fresh-faced college graduate might have been a liability in a larger city.
"I absolutely fell in love with not just the city but the state of Mississippi because of the work I was doing," she said.
Davie represents some of the most exciting demographic shifts now taking place around the United States. For the first time in more than 100 years, growth of cities is outpacing growth of suburban areas. The main force behind the sea change are young professionals, for whom the economy has made the thought of buying suburban homes and commuting to work every day less attractive.
In June 2012, the Associated Press analyzed U.S. Census data on 18- to 29-year-olds, who represent one-sixth of the total U.S. population and determined that 52 out of 73 cities with populations above 250,000 saw faster year-over-year growth in 2011 than their average growth over the past 10 years.
After Hurricane Katrina effectively shrunk the size of New Orleans in 2005, the city experienced the most rapid growth relative to its suburbs. While the NOLA suburbs grew by 0.6 percent, the city's population exploded by 3.7 percent, AP found. Cities including Pittsburgh, Milwaukee and Minneapolis even erased years of population shrinkage.
Jackson is just starting to experience this kind of rebirth, posting the first population growth in 20 years in 2011—with the city's population growth matching that of its suburbs. Jackson's population had dropped approximately 6 percent over a decade, from 184,256 in 2000 to 175,561, according to the U.S. Census Bureau's estimate for 2011.
Even so, the loss in the past decade was actually slower than the previous one. From 1990 to 2000, the capital city shed 6.3 percent of its residents. Also, from 1990 to 2000, nearly 35,000 white residents left the city. Whites went from making up almost half of the city's population to a little more than a quarter. The past decade actually represents a slowing of that trend, albeit a slight one.
The city lost 19,485 white residents from 2000 to 2010, even as it added 7,976 black residents. By the most recent American Community Survey, from 2005 to 2009, the area's population was majority African American.
Interestingly, Hispanics in Jackson more doubled their numbers over the past few years, jumping from 0.6 percent of the area's population in 2000 to 1.6 percent in 2010.
Ed Sivak, executive director of the Mississippi Economic Policy Center, said Census information shows that Jackson metropolitan area has grown since 1990. But more people, at least until 2011, were deciding to live in Jackson's surrounding bedroom communities. From a regional development standpoint, it is counter productive for one part of the capital city region to gain at the expense of another part of the region, he said.
"When one part of region doesn't do as well as other parts of the region, the whole region doesn't maximize its potential. Likewise, if all parts of region do well then all of us are going to be more well off," Sivak said.
Evidently, Jackson is doing something right. In fact, Jackson's forward progress was sufficient to twice earn the distinction of one of the 100 Best Communities for Young People from the American's Promise Alliance, most recently in 2012.
All the young energy is being felt in downtown Jackson. Matt Bolian, who grew up in the metro region and is a Jackson Free Press intern, surveyed downtown for his master's dissertation at the London School of Economics and Political Science. His research revealed that millennials—people born in the early 1980s through the early 1990s—comprise 53 percent of Jackson's residential population. Of those downtown dwellers under 34 years of age, 56 percent plan to stay longer than four years.
Racially, however, Bolian's research found that African Americans comprise just 17 percent of downtown's populatio n, in a city where blacks represent nearly 80 percent of the overall population. Jackson is not unique in this regard. The downtowns of majority-black cities including Atlanta and Washington D.C., have also been slow to attract to black residents.
Young blacks who live downtown, like Davie, are bucking that trend, however. She says of downtown's renaissance: "When I was a student, there was a tree growing out of the top of the King Edward. Now I live in that building—and I'm very proud of that."
Snapshot of County
Population (2010): 245,285
Population (2005): 247,370
Inbound income per cap. (2010): $15,800
Outbound income per cap. (2010): $17,900
Non-migrant income per cap. (2010): $19,000
Millennial percentage of population: 53%
Population Shifts
1990: 196,637
2000: 184,256
2010: 173,514
April 2010 Estimate: 173,516
July 2011 Estimate: 175,561
2010-2011 Change: 2,045 (1.18%)
Jackson's Ethnic Shift: 1990 - 2010
Ethnicity 1990 2000 2010
White 43.4% 27.8% 18.4%
Black 55.5% 70.6% 79.4%
American Indian 0.1% 0.1% 0.1%
Hispanic 0.1% 0.6% 1.6%
Asian 0.5% 0.6% 0.4%
Pacific Islander 0.0% 0.0% 0.0%
Source: U.S. Census Bureau