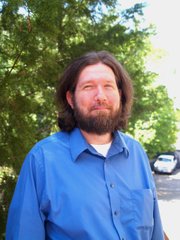 We ranked Mississippi State in the JFP Top 25 a week before the national media figured out that the Bulldogs are for real. Once again, we are ahead of the trend.
Thursday, Sept. 20
NFL (7:30-11 p.m. NFL Network): Cam Newton and the Carolina Panthers host the defending Super Bowl champion New York Giants. ... College Football (8-11 p.m. ESPN): BYU gets a taste of the "Smurf Turf" as they hit the road to face Boise State.
Friday, Sept. 21
College Football (7-10 p.m. ESPN): After nearly upsetting SEC teams in back-to-back weeks Louisiana-Monroe, the little team that could, hosts the Baylor Bears.
Saturday, Sept. 22
College Football (11 a.m.-2:30 p.m. Fox Sports South): Ole Miss hopes to beat Tulane. ... College Football (7-10 p.m. ABC): Cap Saturday off with a Top 25 matchup between Florida State and Clemson in a key ACC game.
Sunday, Sept. 23
NFL (noon-3 p.m. CBS): No team has ever made the NFL Playoffs after an 0-3 start to the season. That is what the New Orleans Saints face if they lose to the Kansas City Chiefs.
Monday, Sept. 24
NFL (7:30-11 p.m. ESPN): After a bumpy start, the Green Bay Packers are looking for their second win of the season against rookie quarterback Russell Wilson and the Seattle Seahawks.
Tuesday, Sept. 25
Documentary (6-7 p.m. ESPN U): This installment of the series "SEC Storied" tells the tale of the first African American head coach in SEC history—Sylvester Croom at Mississippi State.
Wednesday, Sept. 26
Volleyball (7-9 p.m. ESPN U): Wednesday Night College Volleyball features an SEC battle between Tennessee and Kentucky.
More stories by this author