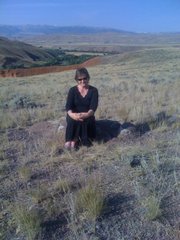 In the past 164 years, a motley assortment of political parties has represented Mississippi's 3rd Congressional District. Whigs, Unionists, Democrats and, in the past two terms, Republicans have all held the seat that runs diagonally from the state's southwest corner northeastward to Oktibbeha County.
Vicki Robinson Slater, a Madison attorney, is vying to reclaim the seat for Democrats, who had it for 112 years, from 1885 to 1997.
Slater graduated from the University of Southern Mississippi in 1979 and received her law degree from Tulane University.
Her Republican challenger, Gregg Harper of Pearl, is an incumbent first-term Congressman.
Slater will have to overcome both the influence of the powerful Mississippi GOP-backed Harper, who won the district with 63 percent of the vote in 2008, as well as Harper's $235,788 war chest--all with less than two months before the Nov. 6 election.
With the additions of Slater and Matthew Moore of Biloxi, who is challenging Republican U.S. Rep. Steven Palazzo in the 4th Congressional District, the Mississippi Democratic Party has a full slate of Congressional candidates.
Update: On Sept. 14, state party chairman Cole confirmed that Slater decided against entering the race. Crystal Biggs, who had been on the ballot, withdrew for health reasons, Cole said.
More like this story