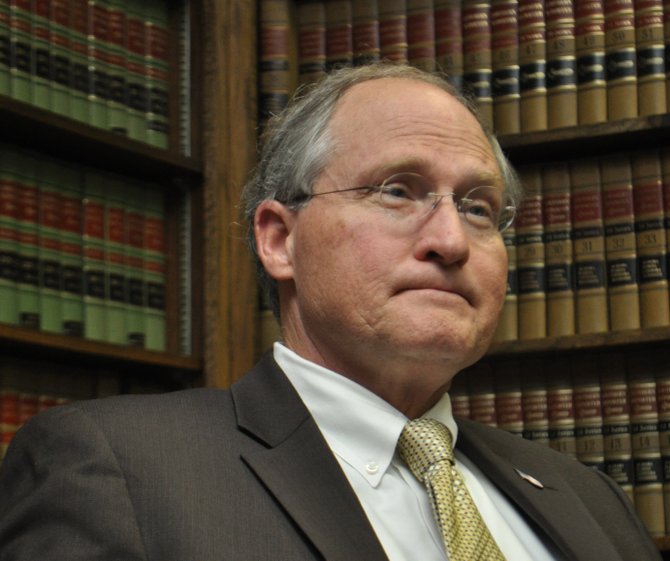 Earle S. Banks Sr., a Mississippi State Supreme Court candidate and lawmaker, along with his supporters, is stepping up attacks against Chief Justice Bill Waller Jr., the incumbent Banks is attempting to unseat.
Banks, a Democratic lawmaker from Jackson, accuses Waller of violating judicial campaign rules, which prohibit candidates for judgeships from being involved in political fundraising or knowing the names of their campaign contributors.
The Banks camp points to a September 18 $250-per-couple reception for Waller at the Eastover home of Robert Lampton, an executive at his family's petroleum production business, Ergon Inc.
Banks charges that Waller looked at the donor list for the event, which is verboten under judicial campaign ethics rules.
A 15-year veteran of the state high court, Waller became chief justice in 2009. He is the son of former Democratic Gov. William Waller Sr., who died last fall. Waller flatly denied Banks' accusation.
"I did not (look at the donor list)," Waller told the Jackson Free Press during an interview Wednesday afternoon. "I don't know where he got that information, but I did not."
However, Banks' camp offers a television interview with WJTV reporter Ross Adams as proof that Waller owned up to the transgression. In the report, which aired Oct. 4, Waller acknowledged that he should not look at who contributes to his campaign. When pressed by Adams about whether Waller saw the flyer for the September fundraiser, Waller replied, "I have glanced at who the hosts were."
The list of hosts features a number of high-profile players in the Jackson business and government communities. Among the individuals listed hosts were Downtown Jackson Partners Director and former city Councilman Ben Allen, Gov. Phil Bryant and first lady Deborah Bryant, and developer and oilman John McGowan.
Businesses and political-action committees included financial services firm Tower Loans, Mississippi Auto Dealers Association and BancorpSouth PAC.
Banks has also roundly criticized Waller for accepting money from PACs and vowed to reject PAC contributions to his campaign. According to the most recent campaign-finance disclosure, Waller has raised $325,674 in cash to Banks' $45,734.
Waller, who said all his contributions have been legal, has made no bones about the amount of money he's raised.
"As long as you have to run for the office, as long as you've have campaigns, you've got to have campaign contributions," he said.