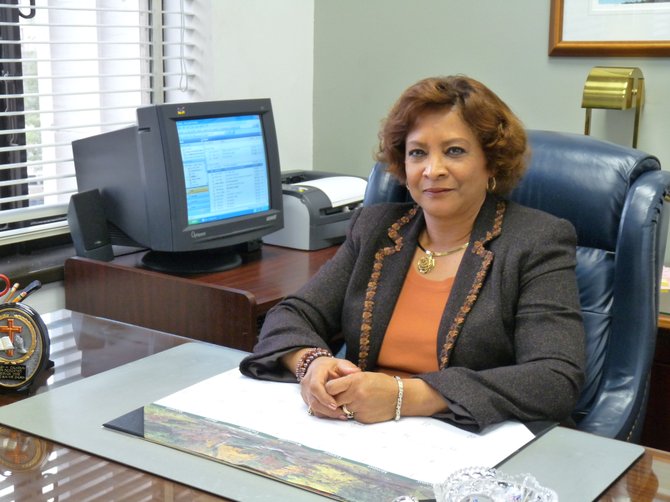 Just as many people crowded into the hallway outside the Hinds County Board of Supervisors chamber as were packed into the meeting room this morning.
Among all the workers who showed up to show solidarity against changes to the county employee health plan, there were so many representatives from the Hinds County Public Works Department that one had to wonder if there was anyone out there working on the streets.
Today, supervisors voted on a compromise that involved the county picking up a portion of an increase in employee premiums approved at the Oct. 1 board meeting. At that meeting, supervisors voted approved a new plan that lowered deductibles from $5,000 to $1,000 or $500, but raised monthly premiums by about $100.
Under the plan District 3 Supervisor Peggy Hobson-Calhoun proposed, the county would cover part of the employees' premium increases, approximately $44 per month. Employees would pay the remainder, between $34 and $40.
Employees, who did not receive a raise when the county approved its budget in September, complained that the increase would be too costly after the board voted to lower the deductibles during the last meeting.
Employee spokeswoman Sharon Sims, who works for Hinds County Department of Human Capital Development, said some employees dropped their insurance plans because they couldn't afford to pay more.
Before supervisors took up the health insurance, they approved a $125 per month across-the-board salary increase, which drew applause.
"They could keep that," said one worker, who did not want to be identified. The employee said that paying higher insurance premiums would effectively negate the raise.
Sims, who spoke on behalf of employees who did wish to speak publicly, said supervisors are forcing parents to choose between working harder hours on the job and spending time with their children, which she said could lead to more kids winding up in juvenile-detention centers.
After the meeting, Sims characterized the compromise as bittersweet. "In the end, I think it'll work out," she said.
More like this story