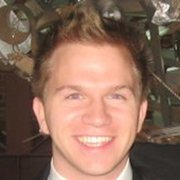 I just finished reading "Come Out as an Ally" (http://www.jfp.ms/lgbtally) in the Sept. 26 edition of the Jackson Free Press. As an out member of the LGBT community, I am so happy to see someone in the state taking a stand for the basic rights of LGBT citizens. I am new to Mississippi, so have been a bit cautious about being out. It gives me great hope to see articles like the column written by Emory Williamson.
I expect that you will receive a letter or two (maybe more) suggesting that the article shouldn't have been printed, or that LGBT people are the cause of the evils that are happening in this country. Like most other LGBT people, I am just trying to do my job and contribute to society. I know that I still run the risk of discrimination at work, where I live, and the places I frequent.
Knowing there are allies in the community who have my back helps me to feel safer. Thank you again for printing this piece!
Lore M. Dickey
Via email
This is inspiring. And takes guts, even in 2012. Congratulations Emory. You've got amazing things ahead of you. I am really proud to know you and share a hometown and alma mater with you.
mlindenberger
Posted at jfp.ms
Thank you, Emory Williamson, an example of what is good and progressive down in Mississippi. But this article also speaks in a larger sense to those in the Republican Party who profess not to be homophobic privately but stand by silently and enable their party to be run to appeal to the many homophobic bigots (a redundant term for the dunderheads who direct social policy for the GOP) in the party's base. Enabling bigotry when one is not a bigot is even worse to me.
It is cowardly. It is, moreover, a form of cultural appeasement.
Kevin Sessums, NYC author, "Mississippi Sissy" (St. Martin's Press, 2007)
Via Facebook
As a Mississippian, this is inspiring to see, especially printed. It's great to know there are people like Emory in this country and state.
Brad Batson
Via Facebook