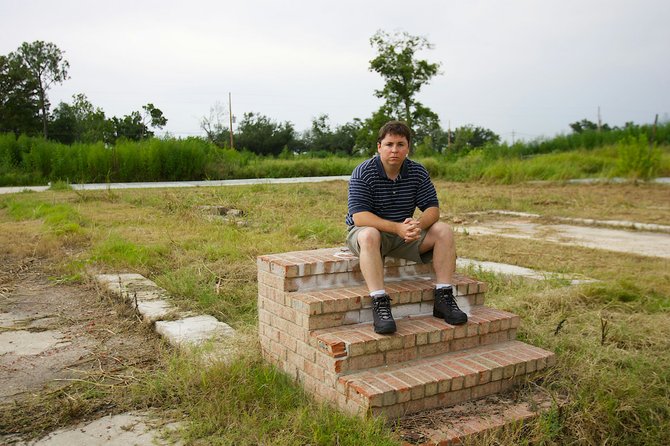 In 1876, Isaac Shadd was Mississippi's Speaker of the House. A Republican and a black man, Shadd had lived in Delaware and started an antislavery newspaper in Ontario, Canada. He'd also replaced another black Republican, John R. Lynch, who became the first African American congressman from Mississippi
It would be more than a century until another Republican would lead the state House of Representatives. This time around, however, no black legislators carry the GOP mantel.
Kevin Williams, a white Republican who lives in the majority-black and Democratic Trenton, N.J., wanted to know what happened that made African Americans and his Republican party turn their backs on one another.
Williams, who describes himself as an "urban Republican," explores the relationship with the black community in the documentary "Fear of a Black Republican," which debuted Tuesday for the first time in Mississippi and at an Historically Black Colleges and Universities at Jackson State University--which is located on a street named in Lynch's honor.
But while audiences are likely bracing for a sales pitch from Williams, the film is as much a rebuke of the GOP--specifically, the Republican National Committee--for failing to engage the black electorate and support African American Republican candidates who dare to lock horns with entrenched Democrats.
Early on in the film, Williams tells the story of meeting resistance from the New Jersey Republican Party when he asked for George W. Bush door-hangers to distribute in Trenton.
The unknown filmmaker scored some high-profile interviews for an initial foray into documentary filmmaking, including then-Princeton professor and scholar Dr. Cornel West, media commentator Tavis Smiley, former Republican New Jersey Gov. Christine Todd Whitman and former U.S. Sen. Edward Brooke, R-Mass.
"You get corruption when don't have a two-party system," said Brooke, one of three African Americans elected to the Senate during the 20th century.
Williams cites three major events that helped shift African Americans' allegiances away from Republicans to the Democratic Party: Franklin D. Roosevelt's New Deal policies that helped blacks, Harry Truman's executive order integrating the military and presidential candidate's Barry Goldwater's championship of state's rights in the civil rights era.
Today, of the approximately 9,000 black officials across the U.S., fewer than 50 are Republicans, according to the Joint Center for Political and Economic Studies.
As Trenton's Democratic Mayor Douglas Palmer said in the film, which both parties could learn from: "If you don't invest in a relationship, you're not going to have a relationship."
For more information or to purchase the film, visit http://fearofablackrepublican.com.
More like this story
More stories by this author
Like independent media outlets around the world, the Jackson Free Press works hard to produce important content on a limited budget. We'd love your help! Become a JFP VIP member today and/or donate to our journalism fund. Thanks for considering a JFP VIP membership or one-time support.