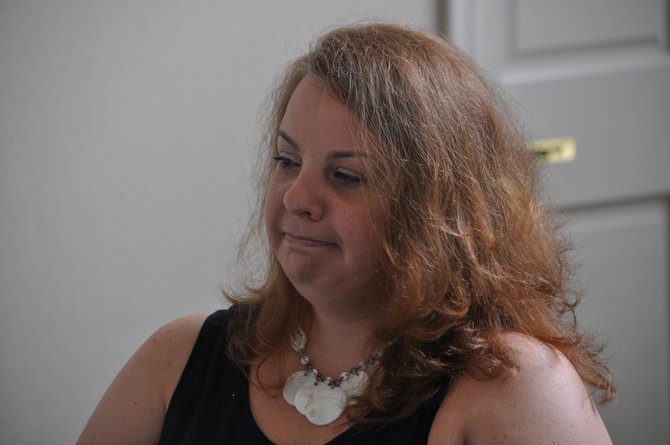 A group of women are not happy with the education they received at Virginia College in Jackson.
On July 18, the Mississippi Center for Justice filed a lawsuit in U.S. District Court on behalf of seven plaintiffs who allege Virginia College misrepresented the school's accreditation and employment placement rates. The lawsuit represents one side of a legal dispute.
Tiffeny Anderson, who lives in Brandon, was working at a Cracker Barrel restaurant in Pearl when she saw an Internet pop-up ad for the school. She enrolled when a college representative told Anderson the medical assisting program would allow her to work as a medical assistant, a phlebotomist and an EKG technician.
She liked the idea of getting three certifications for the price of one. The 15-month-long program cost $26,000, which included tuition, fees, books, testing materials and her graduation cap and gown, the complaint states. However, the quality of instruction was subpar, she said in the complaint. Although she was supposed to learn how to draw blood from a human being, for example, students only drew blood from a dummy.
When the program ended, she claims, the school's advisers would not send her resume to potential employers, nor had she completed the required number of blood draws to get a job as a medical assistant. Anderson did get a job as a certified nursing assistant making $8.50 an hour, and even though she enjoys working with elderly patients, she's disappointed because she's not doing what she went to school for.
"It hurts because I feel cheated," Anderson told the Jackson Free Press in a recent interview.
Shirley Washington had similar experiences to Anderson's, but she has been unable to find work despite applying for more than 30 jobs with Veteran's Administration hospital in Jackson.
"I never missed a day of class," Washington said. On a couple of occasions she ran out of gas on her way to class.
Whitney Barkley, at attorney with the Mississippi Center for Justice, said the organization started investigating after receiving complaints from Virginia College's students about not doing enough live blood draws to be certified phlebotomists.
Barkley said that the problems the plaintiffs face in finding employment isn't just the result of the economic slowdown.
"The problem is they're not qualified for even a tough job market," Barkley said.
Robert L. Gibbs, Virginia College's attorney declined to comment on the litigation except to say his client denies the allegations. He added that information on graduation, tuition and placement are available on the school's website.
Students in the college's medical assistant diploma/certificate program have a 60 percent job placement rate. The Jackson campus' rate is higher at 62.8 percent, according to Virginia College's website.
Messages left for representatives of Virginia College's parent company, Birmingham, Ala.-based Education Corporation of America, were not returned this morning.
More like this story