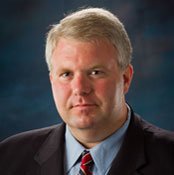 JACKSON — Mississippi Power Co. may see its credit rating reduced for the second time in a matter of weeks.
On July 9, Moody's Investors Service placed the ratings of Mississippi Power Company on review for downgrade. Moody's gave MPC's parent company, Atlanta-based Southern Co., a stable outlook.
The review reflects recent developments over MPC's construction of a $2.88 billion integrated coal gasification combined cycle in Kemper County in eastern Mississippi. Moody's states the review reflects in part the Mississippi Public Service Commission's recent order denying the company recovery of construction-related debt expenses until the courts settle an ongoing dispute with the Sierra Club.
"The inability to recover financing costs and an uncertain timetable for a Mississippi Supreme Court decision on the matter will further stress already weak financial metrics and could lead to higher than anticipated rate increases when the plant is completed," Moody's states.
The credit rating agency's review also points to $366 million in cost overruns at the plant now under construction, which Moody's said "have put the cost of the plant very close to its $2.88 billion MPSC approved cost recovery cap."
More like this story