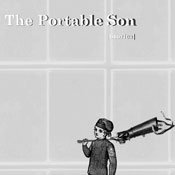 Jackson native Barrett Hathcock has given readers a small gem with his short-story collection, "The Portable Son" (Aqueous Books, 2011, $14). The stories read like a novel. Instead of unrelated snippets, protagonist Peter Gallatin's struggle toward adulthood links the tales together.
But this is not a Disney-esque coming-of-age yarn. The stories follow Peter—just another Jackson kid—for about 10 years, starting at age 16 "cotton diving" with his buddy. The author deftly weaves through time as Peter slogs through his ill-fitting life. He's not what everyone expects, but then, others don't quite measure up to Peter's expectations, either. Life hits Peter hard—in the gut and in the soul.
Hathcock crafts Peter's beautifully imagined world with grace and style, rocking gently from sweet compassion to brutal, and often humorous, truth. He's one to watch.
Barrett Hathcock will be at Lemuria Books (4465 Interstate 55 N., 601-366-7619) to sign copies of "The Portable Son" Feb. 4 at 1 p.m.
More like this story
More stories by this author