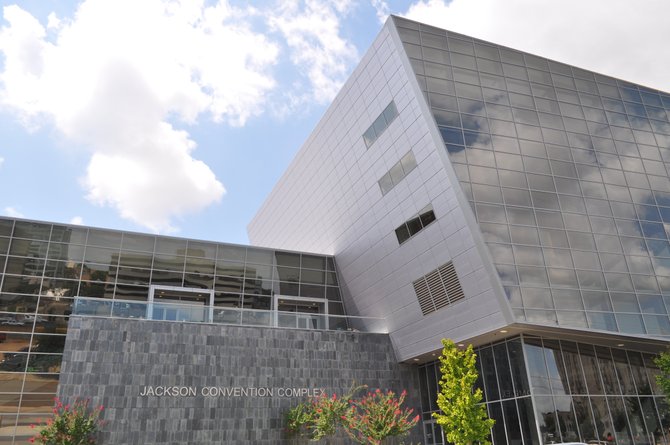 Entrepreneurs in the capital city will get a chance to pitch their ideas to fellow aspiring business owners and business leaders, and possibly find the connections they need to get their startups off the ground.
From Jan. 18 to Jan. 20, Millsaps College hosts Startup Weekend Jackson 2013. At the event, participants will present their ideas to peers, who will select the best ideas by popular vote. Aspiring entrepreneurs will spend the rest of the weekend creating business models, coding, designing and planning marketing. At the end of the weekend, participants will present their business plans to local business leaders, who will give the groups feedback on their work.
Through Startup Weekend, those looking to become business owners can found companies, find cofounders, expand their network and learn the skills they need to run a business.
Startup Weekend is a Seattle-based non-profit organization that has hosted more than 400 events in 100 countries around the world since the beginning of 2011.
Registration starts at 6:30 p.m. Jan. 18. Participants can purchase tickets online at http://www.eventbrite.com/event/4682781325#/. Tickets are $75 until Dec. 19. After Dec. 19, ticket prices go up to $99.
Minority Business Registry
Mississippi's minority and women business owners and those who are seeking to do business with minority-owned companies now have a new Internet resource, courtesy of the Mississippi Development Authority.
The Mississippi Minority Business Registry "serves as a comprehensive directory of minority- and woman-owned companies within the state," the website states. Visitors can search the directory listings by company name or region, and companies not already in the database can register to be included. MDA certification as minority or women-owned businesses is not necessary to be listed.
For more information, call Latonia Shirley at 601-59-6678 or email lshirley@mississippi.org.
Business Accelerator Seeks Community Support
U.S. Census data shows that "sales, employees per business and payrolls are significantly above the national average for white-owned businesses located in Jackson," wrote Michael Harris, chief executive and program manager of the Jackson Business Accelerator Collaboration in an email to his supporters last week.
"Black-owned businesses do not fare nearly as well as their white-owned counterparts. To make progress, African American-owned businesses must work harder, smarter and better."
The JBAC promotes equal opportunity and non-discrimination in all business practices, and that requires community involvement. The organization is looking for volunteers in all areas from helping business people strategize and build their companies to administrative assistants. Financial contributions are also welcome. For more information, visit http://jacksonbusiness.net.
Convention Center Receives Award
ConventionSouth, a Gulf Shores, Ala.-based resource for planning events in the South, presented the Jackson Convention Complex with one of its 2012 Readers' Choice Awards Nov. 5.
ConventionSouth Publisher J. Talty O'Connor, said in a release that the award doesn't come as a surprise. "The value in receiving this prestigious recognition is that it comes from the United States' top meeting professionals who book events held in the South," O'Connor said. "These planners demand the highest level of customer service and quality facilities, and they have contributed in determining that Jackson Convention Complex indeed displays the commitment to professionalism, creativity and service that they require."
A hundred convention and visitor bureaus, meeting facilities and hotels located across the South received this year's Readers' Choice Award. Meeting professionals nominated the meeting sites they believe provide exemplary service for group events. More than 1,500 voters selected the best from the nominated properties.
This is the fourth year that Jackson Convention Complex has received this award. Find the complete list of winners at http://www.conventionsouth.com/2012_readers_choice_awards.htm.
Homeownership Celebration for Disabled Mississippians
This afternoon from 4 p.m. to 6 p.m., the Mississippi "Home of Your Own 500 Celebration" honors 15 years of homeownership for people with disabilities. The event takes place at the Hilton Jackson, 1001 E. County Line Road.
Mississippi Home of Your Own (HOYO) is an award-winning program of the University of Southern Mississippi Institute for Disability Studies. Since 1997, IDS has assisted 500 individuals and their families in 61 counties to fulfill their dreams of home ownership through the HOYO program. Homeowners, government officials and housing lenders will join IDS in the celebration today.
For more information, visit www.usm.edu.