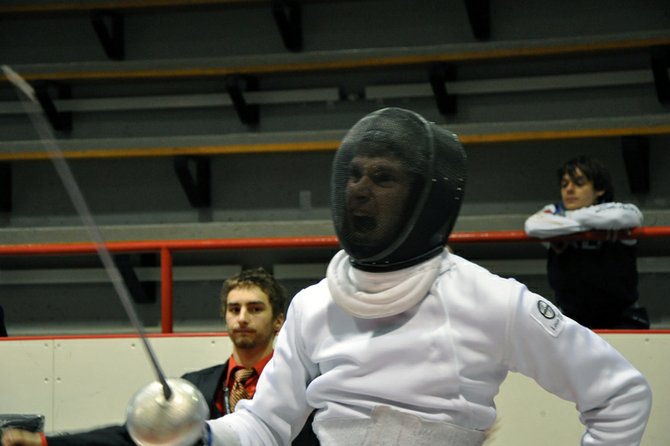 The London Olympic Games will close this Sunday and the Olympic flag will be handed off to Rio de Janeiro for the 2016 games. The public will likely largely forget the massive athletic spectacle soon after the games end.
Starting August 29, another group of athletes will travel to London to compete without television coverage, hordes of journalists or nightly medal counts. These athletes will compete in the Paralympic Games, which always follow the summer or winter games.
Mississippi and the Jackson area have been well represented in the London Olympics. Our state will showcase athletic talent in the Paralympic Games, as well.
Joey Brinson, 35, and Ryan Estep, 25--both from Florence--are part of the U.S. wheelchair fencing team in two different fencing disciplines. Both men were paralyzed in separate car accidents and neither had fenced before their accidents. Both men were solid athletes at Florence High School before their accidents.
Estep is ranked number one in the world in epee-style fencing and Brinson is ranked number one in saber-style fencing. Both men are members of Jackson's Methodist Rehabilitation Center Blade Rollers fencing team.
In epee fencing, players score points with the tip of the blade, while saber fencing involves slashing to score points. Both styles are vastly different and, like any sport, hard to master.
Brinson and Estep caught on to the sport quickly and have won gold as representatives of their country. Both athletes are able to travel to London with help from Methodist Rehab and the Mississippi Paralysis Association.
Estep and Brinson have competed in tournaments around the county and the world as members of the Blade Rollers and the U.S. Wheelchair Fencing team. As with the current Olympics, the Paralympics will be just as competitive of a sporting event.
Fencing begins Sept. 4 and ends Sept. 8. Epee fencing starts Sept. 5 and saber fencing begins Sept. 6.
More like this story
More stories by this author