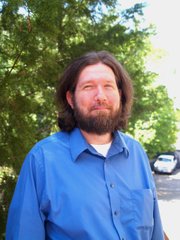 The best part of the Olympics is how they inspire a new generation of kids. Some kid out there now is dreaming of being the next Gabby Douglas or Michael Phelps.
Thursday, Aug 9
NFL (7-10 p.m. ESPN): The Green Bay Packers travel cross country to California to face the San Diego Chargers as the NFL preseason gets into full swing.
Friday, Aug 10
NFL (6:30-9:30 p.m. NFL Network): Tim Tebow comes back into our lives as the New York Jets begin their preseason campaign against the Cincinnati Bengals.
Saturday, Aug 11
NFL (6 p.m-midnight NFL Network): It's an NFL double header starting with the Houston Texans at the Carolina Panthers followed by the Seattle Seahawks hosting the Tennessee Titans.
Sunday, Aug 12
Olympics (6-10 p.m. NBC): With the Closing Ceremony from Olympic Stadium, Rio de Janeiro will take the Olympic flag and flame as the 2012 London Games reach their dramatic conclusion.
Monday, Aug 13
NFL (7-10 p.m. ESPN): The first week of pro football comes to an end with the Dallas Cowboys heading west to play the Oakland Raiders.
Tuesday, Aug 14
Baseball (6-8 p.m. ESPN 2): You know summer is coming to an end when Little League Baseball is reach its end for the season.
Wednesday, Aug 15
Soccer (6:30-9:30 p.m. ESPN 2): Prepare for a great TV-watching experience when the U.S. Men's Soccer team faces archrival Mexico in the beautiful game.
There might be a handicapped kid who now has a dream thanks to South African sprinter Oscar Pistorius. The double-amputee sprinter—known as "Blade Runner"—busted down doors and made opportunities with his history-making Olympic runs.
More like this story
More stories by this author